Welcome to Milton Eye Care
Our doctors deliver high quality eye care to patients of all ages. We have a great
selection of eye wear and contact lenses in our modern, spacious office.
Ray Bans Back To School Promotion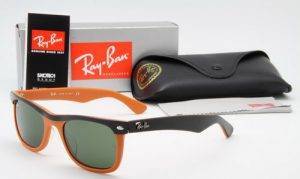 For all school aged kids – With the purchase of Ray Ban frames comes a Ray Ban branded drawstring backpack
(Now through October)
New Patient Starting Points:
Existing Patient Links:
What's new in our office?
Three of our staff and two of our doctors are attending the Vision Expo West Conference in September. We are sending part of our team out west so we can expand our optometric knowledge and ultimately provide our patients with the highest quality of care.
Summer is here!
Allergies, swimming, vacations, don't let your contact lenses hold you back from summer. Daily disposable contact lenses are great to use over the summer. Dailies offer a one time use and no after-wear maintenance. Simply wear it for the day and dispose.
Allergy sufferers can still wear a daily lens and not worry about their allergy symptoms worsening.
You can use your contact lens at the beach and then immediately toss them and put on a fresh pair afterwards. For vacations, all you need are a few packs of lenses instead of lugging a whole case, cleaning solution and extra pairs.
Your eyes deserve a fresh lens each day. Visit us for a re-fit into a daily disposable contact lens today.
D
iabetes is a very serious condition that affects hundreds of thousands of people every year throughout the world. A person with diabetes suffers from higher than healthy blood sugar levels as a result of the body's inability either to produce a sufficient amount of insulin or properly absorb the insulin being produced. Unfortunately, beyond the high blood sugar that is a direct result of diabetes, many complications arise as an indirect result of diabetes, particularly when it comes to a person's eyes.
Great Eyewear and Eye Care in Milton, Ontario
With an office in Milton, Milton Eye Care serves Ontario's Halton region – schedule an appointment today. If you have a moment, please give us your feedback about our site and your experiences with our Practice.
HOURS
Monday:

11:00 am - 7:00 pm

Tuesday:

9:00 am - 7:00 pm

Wednesday:

9:00 am - 7:00 pm

Thursday:

11:00 am - 7:00 pm

Friday:

9:00 am - 5:00 pm

Saturday:

9:00 am - 3:00 pm

Sunday:

Closed